Fleet Management System
Managing your fleet is easier, efficient and quicker than ever with the fleet management system. Now, you can analyze and organize everything related to your vehicles and can decrease the investment and time required to look after the vehicles
Dashboard
If your business is dependent upon your fleet of vehicles, then a management system for your fleet will let you know all about your vehicles from your office seat. No need to go to the ground staff to look after all the vehicles. Just sit on your seat and know all about the number of vehicles available, vehicles went for maintenance or repair and the vehicles went for thejob.This saves you energy, time and provides you with a great peace of mind.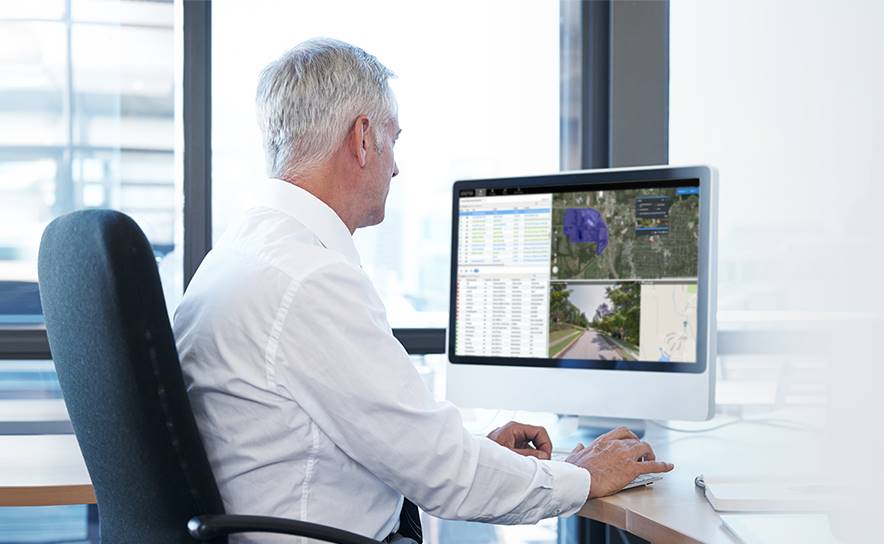 Fuel Consumption
You can know about the fuel consumption of your vehicles and based on that rate, know about how much each vehicle has to travel and set up a limit for the fuel tank so that you can cut expense on the fuel bills.
Quick Access via Vehicle Track Panel

Zoom into vehicle for details of last signal, coordinates & address, timestamp

Driver Details, Fuel & Sensors Data, Assigned Work Order, Speed Chart

Find nearest available vehicle to zone, address or another vehicle

Vehicle Condition, Odometer/mileage level, real-time sensor data, RPM/fuel level/temperature/….

Easy filters for quick search & access
Maintenance
You can also control and plan the maintenance activities for your fleet. You can set notifications for any incidents happened to vehicles, or you can set up aschedule for repair and can also schedule health monitoring for your vehicles to make sure they don't get out of order while on thejob.
Customizable Live Tracking Intervals

Vehicle Dashboard Items

Video Playback

Stop Location Details

Detailed Trip Summary
GPS tracking
GPS tracking will enable you to manage your fleet even more efficiently. Now, you can track your fleet from anywhere. You can define geofences zones and get notified whenever the boundary is breached. You may also check out the situation of your fleet and view their speed charts. This way you can have a check on your employees and can warn them to follow the rules of your company.
Scheduling
You can schedule the plan of each of your vehicle in the fleet. Set up the daily, weekly or monthly trips associated with the vehicles and allocate the staff accordingly to different vehicles. Set up geo-fences for them and also tell the staff about thespeedlimit. You can have an overview and health report about the vehicles and can schedule service or maintenance of the vehicles.
You can track the utilization of all the vehicles in your fleet and can track their performances too. Thus, you will be able to organize their priorities and thus, manage recruitment process of your employees.
Set your goals and reach them
Through the fleet management system, you can create astrong return on investment and can also create key performance indicators which enable you to set aims for your business and help you to get them by the efficient fleet management system.
Easily and quickly plan for day
Easily and quickly plan for day, week or month trips with live overview on state and condition. Optimize operations and save costs by ensuring that smart and cost-effective scheduling in place. Manage drivers allocation and shift